For the next six months, January 1, 2021, through July 1, 2021, we will be meeting regularly to share our dreams and to learn together how to understand what the Dream Weave wants to tell us about our collective transformation.
Here's what to expect:
On the first day of each month, you will have access to a teaching video
On the second Tuesday at 11:00 AM Pacific Time and fourth Wednesday at 5:00 PM Pacific Time of each month we will have on-line dream circles via Zoom (recorded, as usual)
On alternate weeks Tamar will hold study buddy groups if you wish to participate
You will have each person's natal chart, and are encouraged to use them as you listen to the dreams
You will also receive a calendar/syllabus to help you schedule your meetings
You will receive e-mail reminders before each dream circle meeting
During the course of the six months, you may schedule a half hour private session with Connie
As a special bonus for our newbies joining us in 2021, there are a series of videos and recorded conversations available to you on the curriculum page. These videos may be helpful to keep you alert to the mission of our work together!

Dreaming is a spiritual practice. This commitment is a sacred promise. Please know that your attendance and participation is important to yourself and to the group. Look at the dates on the syllabus and prioritize your time for at least one call per month. If you can make both group calls, that's great! And as I'm sure you know, the study buddy groups are highly valuable. Please be conscientious about your commitment to attend the smaller group.
I look forward to learning with you how to hear the messages of the dreams ever more eloquently!
A Word about Payment - A Word about Value
---
In our world, money represents the exchange of energy between people. What you pay for something demonstrates how much you value it. In order to create a healthy exchange of energy between you, me, and the powerful transformational properties of this work, we have created several payment options for this class. Your choice will not be shared with anyone, so make the choice that fits your most appropriate ability to contribute.
The

Abundance

level represents what I think is the fairest exchange of energy between you and me. Also, if you choose this level you will know that you are underwriting others who are equally dedicated to transformation, but less able to pay this price.
The

Tranquility

level gives you the peace of mind that your exchange of energy represents your honest sense of balance in giving and receiving.
The

Serenity

level allows you to participate in the class with the clarity that you are being supported by others in this community in bringing your best self and your unbending commitment to this work.
The

Progressive

level provides the option to pay a minimal amount each month. If this is the level that fits your budget, then this is the right one for you.
Your Instructor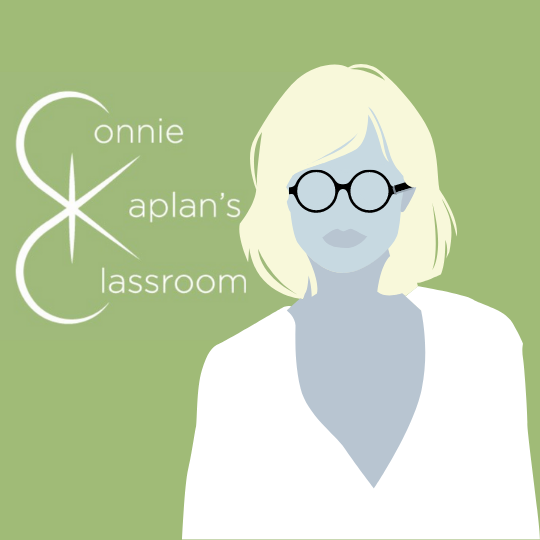 Connie Kaplan is a spiritual mentor who lives in Southern California. She is the creator of all The Invisible Garment work and the corresponding classes.
Dr. Kaplan has authored many books: The Woman's Book of Dreams, Dreams are Letters from the Soul, The Invisible Garment, and A Colorful Life. Her latest book, The Emergence of a New Cosmology, will be available in mid January, 2021. Each of Kaplan's books is unique and each shares a new and bountiful body of spiritual information.
The dreaming information came to Connie during a sustained illness in the late 1980's. It is the foundation of all of her subsequent spiritual offerings.
If you have questions, you may contact Connie by e-mailing her at [email protected]
Frequently Asked Questions
When does the course start and finish?
The course starts On January 1, 2021 and ends on July 31, 2021 You will have access to the teaching videos in this class as long as you are enrolled in the class.
How long do I have access to the course?
We will offer this course six months at a time. As long as you stay enrolled in the class, you have access to all the videos and all the comments. If you decide not to continue with the class at some point, you will not have access to the videos that come after you leave. If there are videos you would like to keep from the time you did participate, you are invited to download them.
What if I am unhappy with the course?
We would never want you to be unhappy! If you are unsatisfied with your purchase, contact us in the first 30 days and we will give you a full refund.
Our dreams are our glimpse into our human evolutionary trajectory, as well as our connection to the Dream Weave in our personal lives. Learning to listen to the dreams and truly hear their messages together is a practice that will benefit us all immeasurably. This is group work. Thanks for signing on!